Creative Design Solutions
(Click Below Link To Access Website)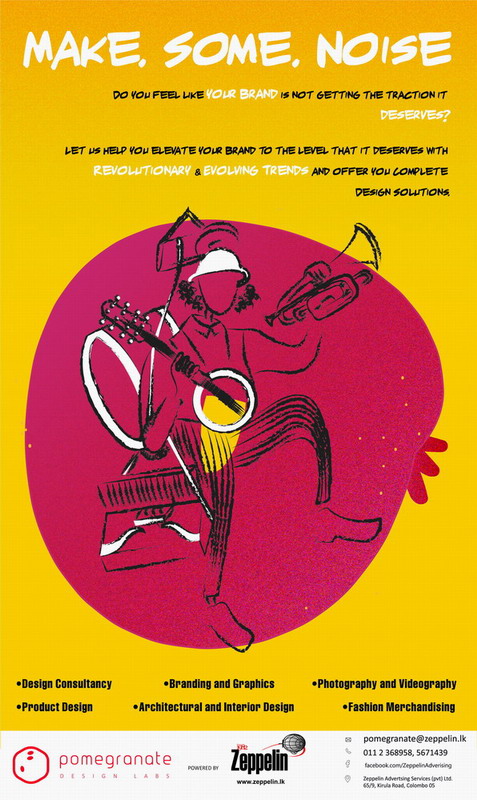 What is Pomegranate Design Labs?
Pomegranate Design Labs is an Interdisciplinary Design Hub. We are not just a business. We believe in experiments, innovation and quality results through creative design
What Do We Specialise In?
We specialise in fields of Product Design, Media, Communication Design, Fashion and Lifestyle Design.
Our interdisciplinary view in design allow us to deliver the best design solutions in new & innovative ways. The Unique thing about our approach is how we give design solutions with our own interdisciplinary process. We focus on Design Consultancy and Strategic Development to offer solutions on Product Design, Interior Design, Graphic Design, Fashion Design and Styling. We don't see ourselves as just a business, but as a design lab specialising in Experimental Designs.
Seeing the final outcome is the most enjoyable thing in design. Looking at our solutions for the designing world, we love to keep experimenting with new ways as well as gaining new experiences with every opportunity and to bring joy to every idea that comes our way.
From Where Do We Get Aspirations For Our Designs? Is There A Story Behind Each Design?
Basically, can gain aspirations from Nature, Tradition and Culture and we look to merge them into one final creation. We also love to have big stories behind our designs to ensure our clients get that extra edge in conveying their message & journey. We believe that good design always has a powerful background study, which encourages us to get the best designs from our lab.